I didn't get to read nearly as much in April as I did in the prior three months, but there's a good reason! During the month of April, we went on our writer's retreat and have knocked out almost the entire zero draft of the sequel to Guns & Smoke!
Queen of Nothing by Holly Black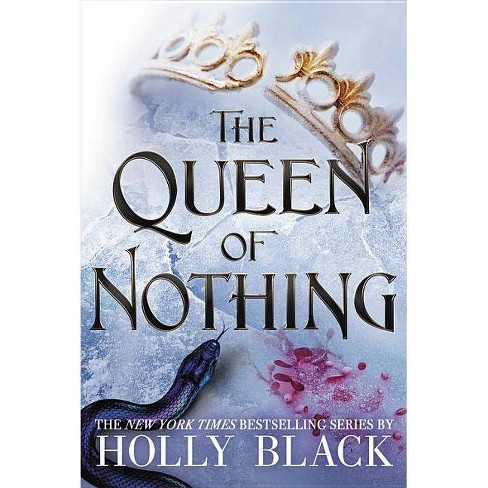 I've heard a lot of praise for Holly Black's Cruel Prince series. For a lot of people, it is the slow burn enemies to lovers story, and I completely see that.
I enjoyed the first two books, but I wasn't sucked into them wanting to know exactly what was going to happen next. I finally figured out why whenever I started reading Queen of Nothing: Jude had emotions.
In Cruel Prince and Wicked King, Jude was kind of an unlikeable character. She was so intense all of the time, and the only time we saw her break down was when she was around Cardan. Because Cardan made her feel things.
I loved Queen of Nothing. My only complaint is that it was Young Adult. I really wanted to see this story but in the Adult genre, because there's just something about the tension, the anger, the hatred, the attraction… Yeah. Give me a slow burn, but make me want it so bad by the end of it. Because of the YA constraints, I was slightly disappointed, but it was great as a YA novel.
All in all, if you're looking for a good story with a really well done world, interesting protagonists (and villians), definitely check out this series! I haven't read anything from Holly except for this, but I would definitely return to read more.
Seabird by Shawna Barnett
I received an ARC of Seabird through TikTok. This was pitched as the prequel to a sapphic pirate romance story, so I was immediately in!
Given that it's a prequel novella, I knew that it wouldnt be a super long story but I found myself wanting more! The main character left me with a lot of questions about what's to come in Windfall later this year.
Seabird was definitely a sweet discovery story for a young woman who is trying to figure out who she is in a world that she doesn't fit in. There were a lot of details in the story about the main character that hinted at what I believe the bigger series will be about. Liana experienced an unexpected whirlwind romance over a summer when she was free and young. Though the climax of the story and the ending happened very suddenly, I feel as though there is a lot more to the story. I will definitely be checking out Windfall. I need all of the sapphic stories. F/F romance and pirates? Heck. Yes!
Flames of Chaos by Amelia Hutchins
I heard that Flames of Chaos was the next good read in the Dark Fantasy genre. Folks said it was better than Den of Vipers (as far as all of the consent stuff) and a really well done story.
I DNF'd at 33%.
First. There were tons of rapey consent issues. Secondly, it was all showing and no telling. I want to read about magic and mayhem and the steamy stuff. And yet… "I whispered a spell." What's the spell?
The first time she sees the love interest, she itches. You're not supposed to itch when you meet the love interest. Just my thoughts.
Anyway, I'm tired of reading problematic books. And I'm going to continue writing consent in all of my own. Consent is important. Consent is sexy.
I spent a good part of the month beta reading a manuscript for a friend on TikTok, which is why my number was low this month. But! She really appreciated my feedback and that made not getting to read as much worth it. 🙂
Happy May, y'all!
Abbie